2021年09月27月(月)
Mt. Fuji Climbing Challenge
富士山登りました!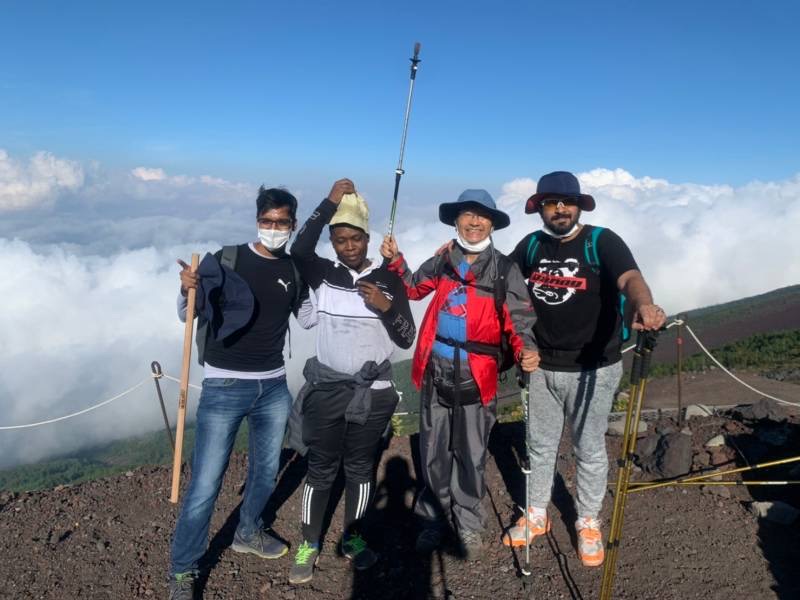 Mt. Fuji is the highest mountain in Japan, who looks very elegant
from a distance, but the climbing challenge is a different story.
We climbed her together with our "global team".
We started at 5 th station (Altitude 2305m), rested at a hut (2700m)
,enjoyed watching a sun rise at 9 th station (3580m), arrived 
at the summit (3776m). All the course is very tough through steep
rocky slopes and thin oxygen. But , it was very exciting and unforgettable !
富士山登山、やりました!富士山は遠目にはエレガントな山ですが、
登ってみるととてもチャレンジングですね。日本で一番高い場所から
見る日の出、海外から来た仲間たちは皆大興奮でした。