Please contact with mail address; k-nomura@hm9.aitai.ne.jp or phone; +81-90-3528-5794
by 2 weeks before your requested day.
You can also contact us from this page.

Please indicate followings ;
1. Name & Contact number (Mail or Tel ) :

2. Requested day & time :

3. Number of guests : M  prs.  F  prs.  Total  prs.  (Includng children under 12  prs.)

4. Nationality :

5. Your interests (Multiple answers possible)
a. Beautiful natures(Concrete venues,if you have:)

b. Historical spots(Concrete venues,if you have:)

c. Culuture & Action spots(Concrete venues,if you have:)

d. Others(Concrete venues,if you have:)
6. languages :   English   Japanese   (Only 2 languages available at the moment)

7. Other requests
We will answer within 3 days by e-mail or call.
At that time, we will communicate with you by mail or call about details including,
destinations,meeting points,time allocation,transportation,expenses, name of guide.
When we reach agreements with you, we will send mail or faxes for your confirmation.
<Toyota-shi tour guide schedule>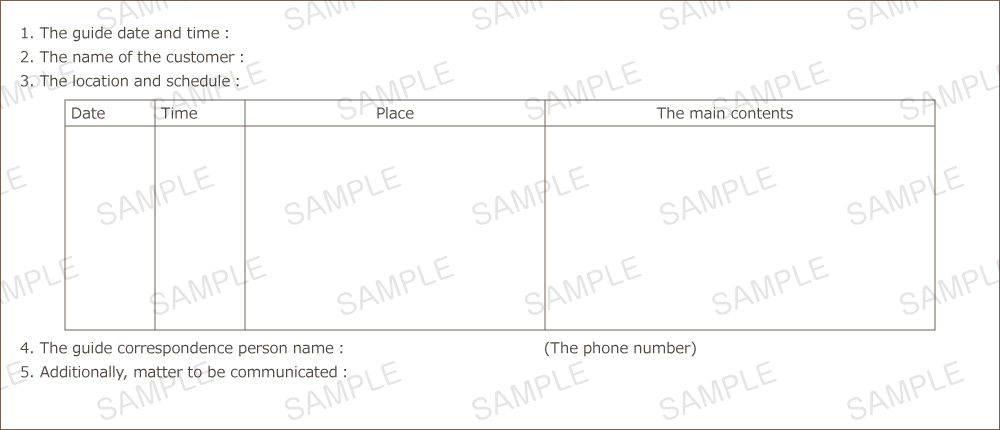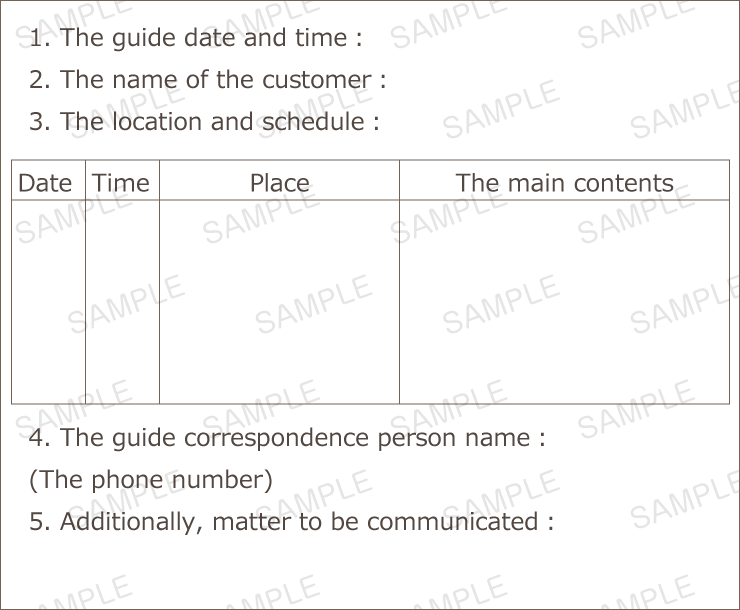 We are the volunteer organization,so you don't need to pay any guide fee,but we ask you to burden following cost:
a. Guide Administartion cost : 1,000 YEN / Person (Free for children under 12 years old)
b. Actual transportation cost,including petrol fee.
c. Entrance fees for facilities,including ones for the guide
※ Costs for guide persons are also included in the cost.