2020年10月16月(金)
Mountain Fortress- Asuke castle
山岳要塞-足助城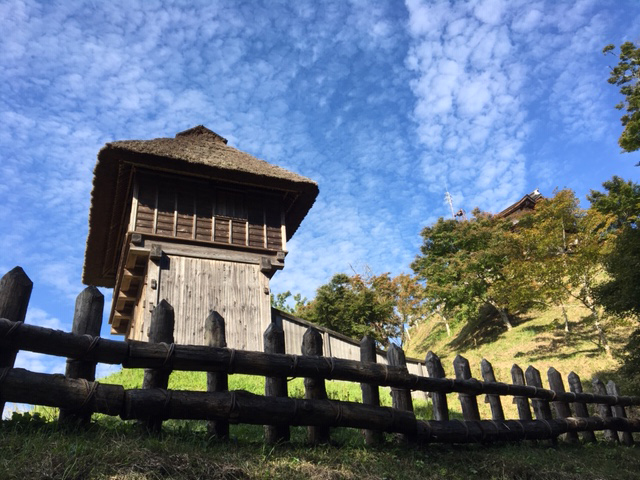 The Asuke castle, situated at the summit of Mt.Mayumi
in Toyota, is a rare mountain fortress to excite history fan.
This castle, built by a regional ruler, Suzuki Zenami
in 14 th century, has been attacked by famous samrai heroes
,Matsudaira Kiyoyasu , Takeda Shingen,etc , but Suzuki group
vigorously defended themselves and have kept the position
of the lord here for 350 years. Although there are neither
impressive tower nor gorgeous palace in this castle, you can
see how ancient samurai have defended their base.
豊田の真弓山の山頂にある足助城は、歴史好きの人を
夢中にさせる山岳要塞です。14世紀の地方豪族 鈴木善阿弥
が建てたこのお城は、戦国時代の有名な武将、松平清康や
武田信玄に攻められましたが、武略と戦略、それにお城の
構造によって持ちこたえて、田舎のサムライリーダーに過ぎない
鈴木氏が350年間、ずーっと城主であり続けたのです。
このお城には立派な天守閣や、豪華な御殿はありませんが、
昔のサムライがどんな工夫でお城を守ったかがよくわかる、
歴史ロマンの宝庫です。