2019年08月26月(月)
#Wind Bell Temple in Odo ,refreshing cool sound
# 涼やかな音色、小渡風鈴寺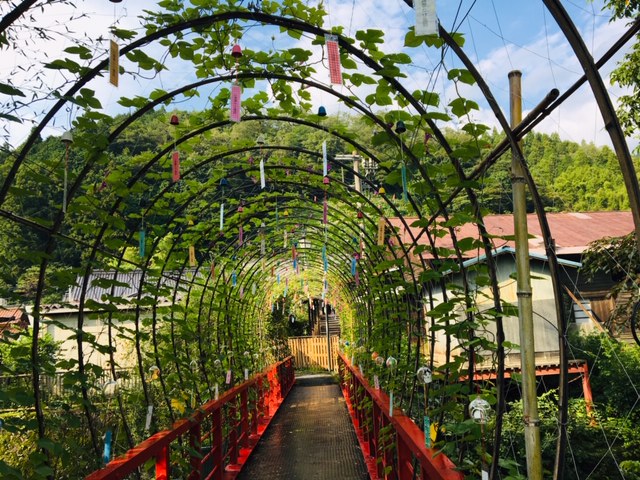 The #summer in Japan is so hot !  But, in Toyota there is a place
where you can soothe your mind to struggle with  intense heat . 
At the upper reach of #Yahagi River, the # Zofuku Temple decorates
with 5000 tiny #wind bells during the summer, whose sounds
by breezing refresh your  hearts.
Although this is a famous #Zen temple in a mountain area
, everyone calls it a " #Wind Bell Temple ".
The bells ,working as votive picture tablets to convey
people's wish to Buddah,  are swinging also today.
お暑うございますね~ しかし、豊田には、猛暑にうんざりの心をいやす場所があるんですよ。
矢作川の源流に近い、小渡(おど)の増福寺、5000個の小さな風鈴が作り出す涼やかな音が
新緑の森に浸み込んでいきます。ここでは、絵馬の様に願いを書いた風鈴が、仏様に捧げられる
のです。信者の方々の思いを載せた風鈴が風に揺れて、見た目にも美しく、耳にもやさしく、
そして心も癒されるのですね。