2018年12月03月(月)
# Toyota guide by Super mini battery car
#超小型電気自動車で豊田をご案内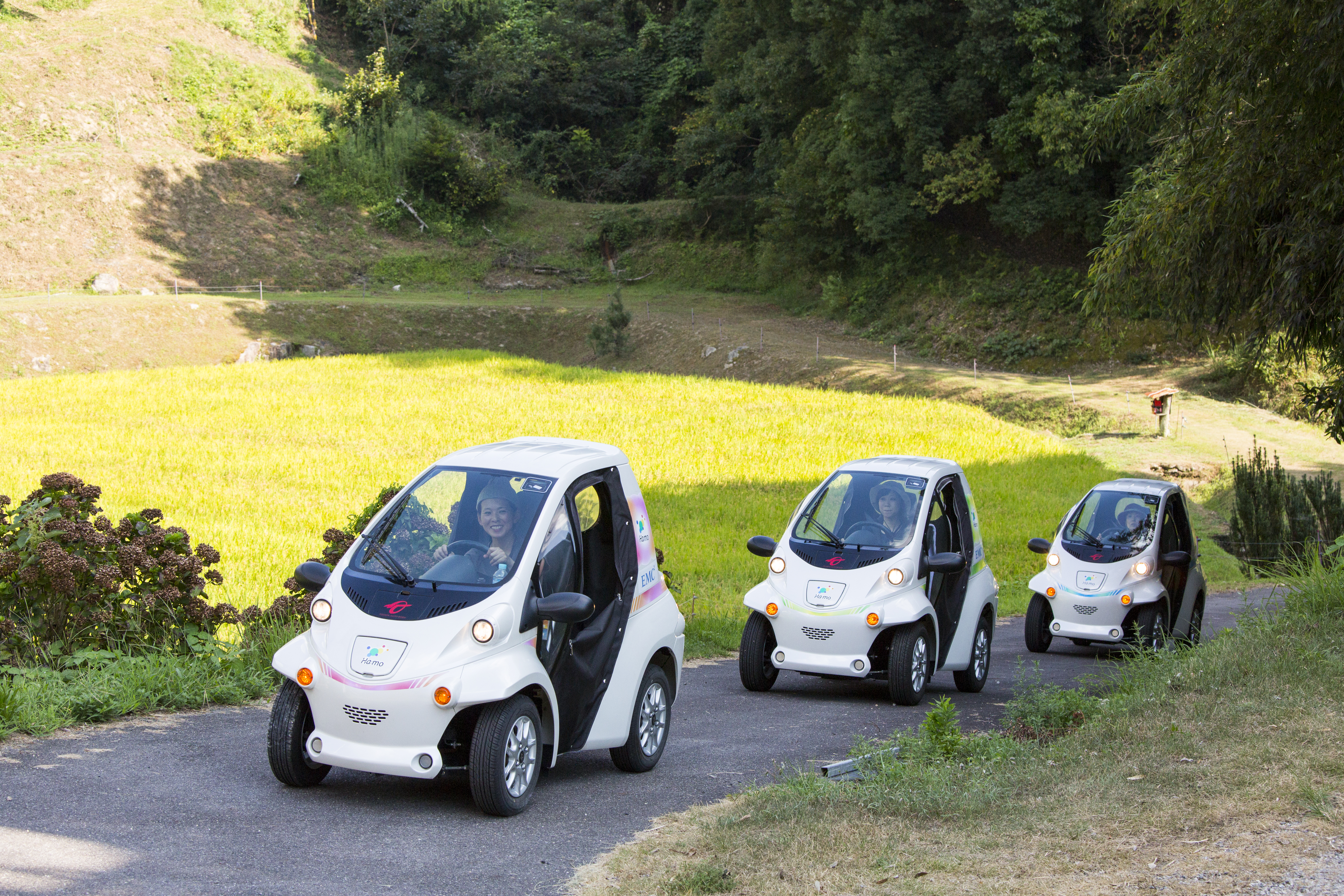 The guide system collaborated with HA:MO Ride started!
This is the unique ,environmental friendly transportation service peculiar
in the " hybrid city" ,Toyota.  You can enjoy both exciting super mini
electric car ride and fascinating Toyota guide.
We visited Matsudaira Go,the memorial place of the great shogun
, Tokugawa Ieyasu as for a test ride. It is 30 minutes mountain ride
from Toyota Station.  It was great !   Join us, and enjoy together !
豊田おもてなしガイドネットワークは、HA:MO Rideと提携
、「ハイブリッドシティ豊田」ならではの、環境にやさしく
、可愛らしい、超小型電気自動車によるガイドをスタートさせました。
松平郷まで試験走行! 田舎の山道をのんびり走る! 徳川家康もきっと
喜んでくれたでしょうね~ ♪