2021年06月04月(金)
The start of a big dream- Matsudaira Go
大きな夢の始まりー松平郷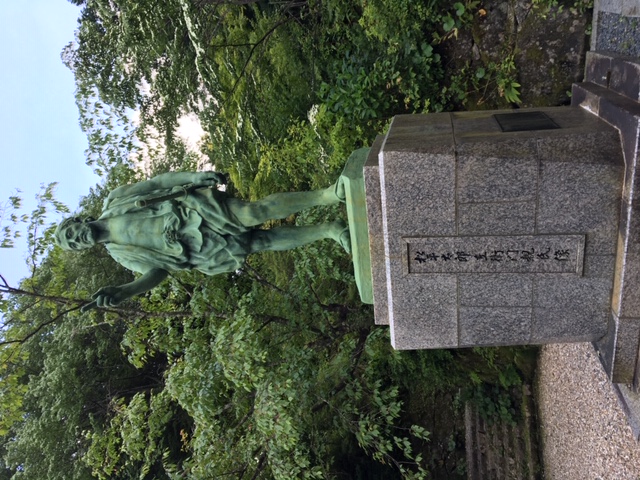 Does everybody know the great shogun, Tokugawa Ieyasu ?
We visited the root land of his family, Matsudaira Go where
they have various holy facilities, including Tosyogu shrine
, Kogetsu temple, ruin of Matsudaira castle as well as a bronze
statue of Matsudaira Chikauji, the initiator of the family lineage.
People in 17-19 century respect of this area as a holy place for
the Tokugawa Shogunate, continued for 250 years.  This place is
also famous as a beautiful place with crimson color  maple trees
in November.  Why don't you visit here ?
徳川家康のルーツ、松平家は14世紀に松平親氏によって起こされ、
この地、豊田市の松平郷から、巨大な夢をスタートさせました。
ここには、東照宮神社、高月院、親氏ブロンズ像、松平城址等、徳川家
ゆかりの施設が並んでいて、江戸時代には幕府の聖地でした。
ここは今は新緑の美しさが印象的ですが、晩秋には紅葉が皆さんを魅了する
ステキな場所です。 来てみませんか。